Our Detox Water recipe!
The detox water drink is water, still or sparkling, in which you let infuse the ingredients (aromatic plants, fruits, vegetables ….) of your choice, which will release their antioxidants and vitamins for your greater good!
The idea is to detoxify and purify the body from the inside to feel at its best. Be careful, the detox water drink is not made to lose weight but it can however accompany a diet or a food rebalancing. It is often used after excesses, for example during the holiday season, a time when our lifestyle is not at its best and the body cannot eliminate everything.
What are the benefits ?
In summer it is important to drink a lot of water. If you are not very H2O, the detox water drink and its customized taste is made for you! It is of course important to choose your ingredients according to your needs: some foods are particularly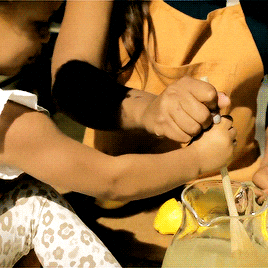 What does La Cure Beauté offer?
The Beauty Cure offers you a simple, fresh recipe to sip by the water all summer long!
For 1 Litre of water :
½ cucumber cut into slices
2 lemons – yellow
Grated ginger to taste
10 fresh mint leaves
And for the greediest: we add a little brown sugar
This mixture is left to infuse for at least 1 hour, in a cool place, before consuming without moderation!